Revolutionizing Surgical Care
In May, Cedars-Sinai cardiac surgeon Dominic Emerson, MD, performed Huntington Health's first robotic mitral valve repair on a 71-year-old patient with severe mitral valve regurgitation. The otherwise active and healthy woman complained of worsening shortness of breath and had been under observation as her condition progressed. She was recommended to undergo minimally invasive mitral valve repair to avoid further deterioration.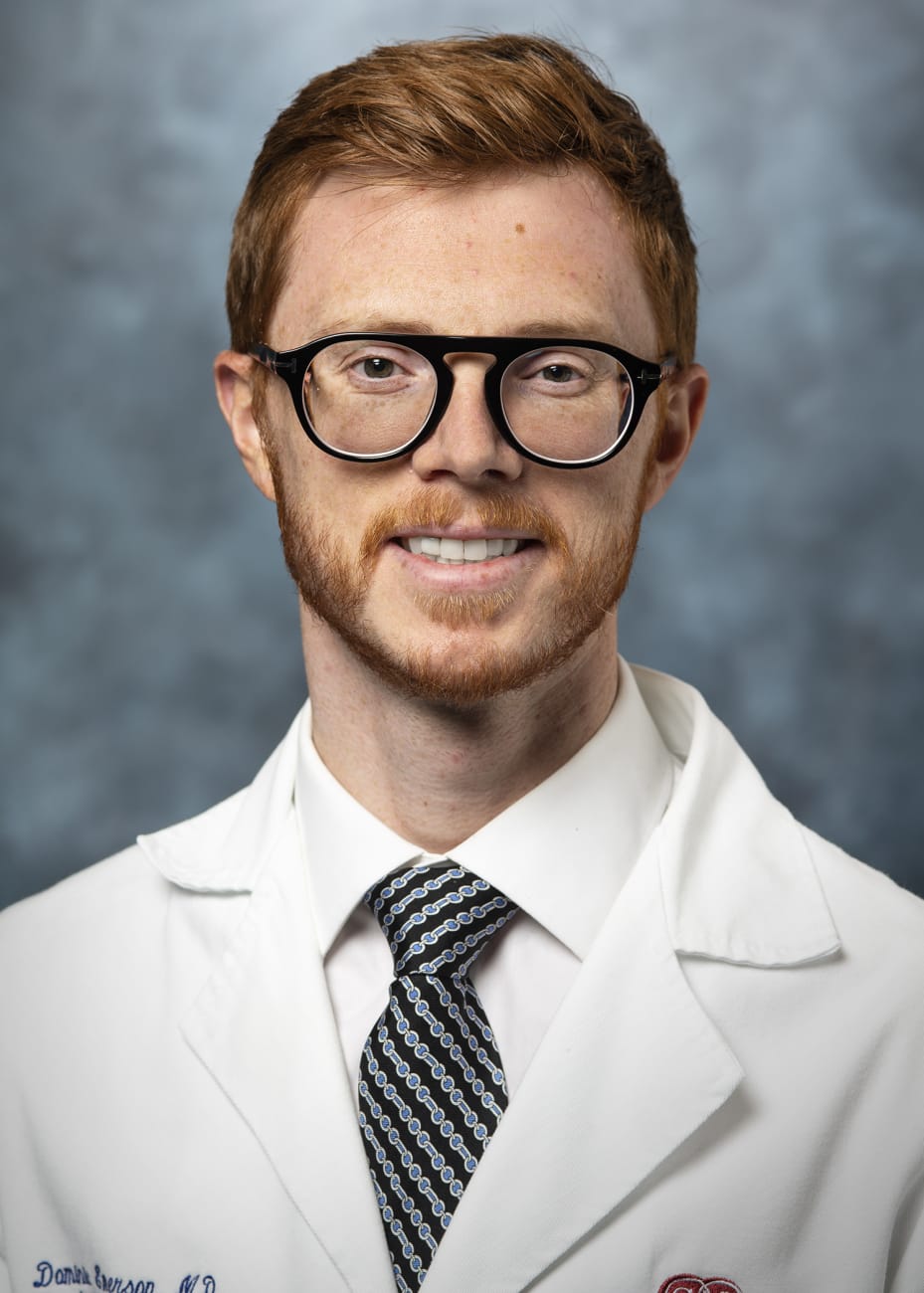 Dominic Emerson, MD
To address posterior leaflet prolapse, Dr. Emerson performed a triangular resection of the P2 leaflet, along with an annuloplasty to support the structure of the valve.
Minimally invasive robotic valve repair is the optimal method to treat most isolated mitral valve disease, Dr. Emerson noted, and is linked to a quicker post-surgery return to normal activities and better long-term health and survival outcomes than valve replacement. 
"The robotic technology offers a high-definition, three-dimensional view of the surgical area," said Dr. Emerson, "as well as improved dexterity to optimize a surgeon's ability to make fine movements and perform extremely detailed work."
The patient recovered at Huntington Hospital for five days before returning home, and has since resumed normal activities, such as walking and bicycling. 
Robbin Cohen, MD
Access to focused subspecialty expertise and cutting-edge surgical services is the latest addition to the Helen and Will Webster Heart & Vascular Center at Huntington Hospital, the most comprehensive and innovative facility for cardiac care in the San Gabriel Valley
"Huntington's affiliation with Cedars-Sinai, with its world-renowned cardiac surgery program, has given us the opportunity to bring this enhanced care to the San Gabriel Valley," said Robbin Cohen, MD, director of the cardiac surgery program at Huntington Health. "With these expert surgeons joining our already talented care team, we are now positioned to provide a wide range of potentially lifesaving cardiac surgeries and procedures to our patients when they need us the most."
Expert surgeons and staff from the Smidt Heart Institute at Cedars-Sinai trained Huntington Hospital staff on a team-oriented approach to robotic mitral valve repair, building on Huntington Health's existing foundation of high-quality care. The Smidt Heart Institute team has performed more than 1,500 robotic mitral valve repairs, with a near 100% success rate based on five years of outcomes.  
"The robotic approach is just part of an expanding toolkit that builds on what has been a truly impressive track record of excellence within Huntington," Dr. Emerson said. "We have used the robotic platform to improve the way we deliver mitral valve repair at Cedars-Sinai for many years with great outcomes, and we're now able to take what we've learned and bring the same kind of quality to Huntington."
To learn more, email heartinstitute@cshs.org.